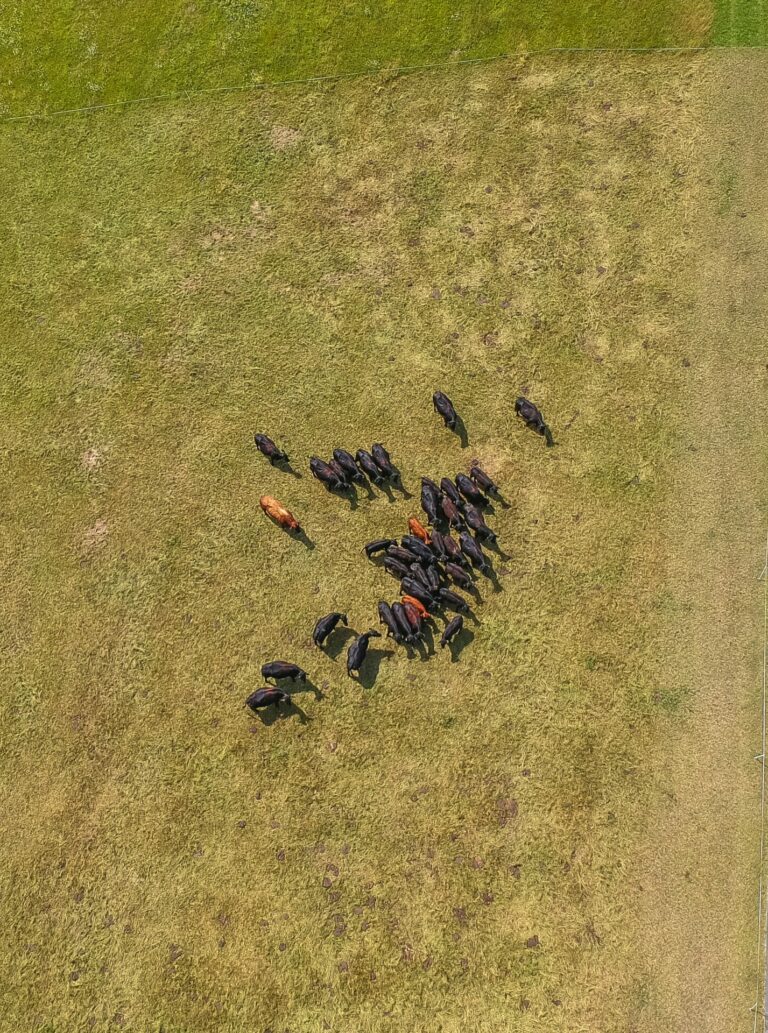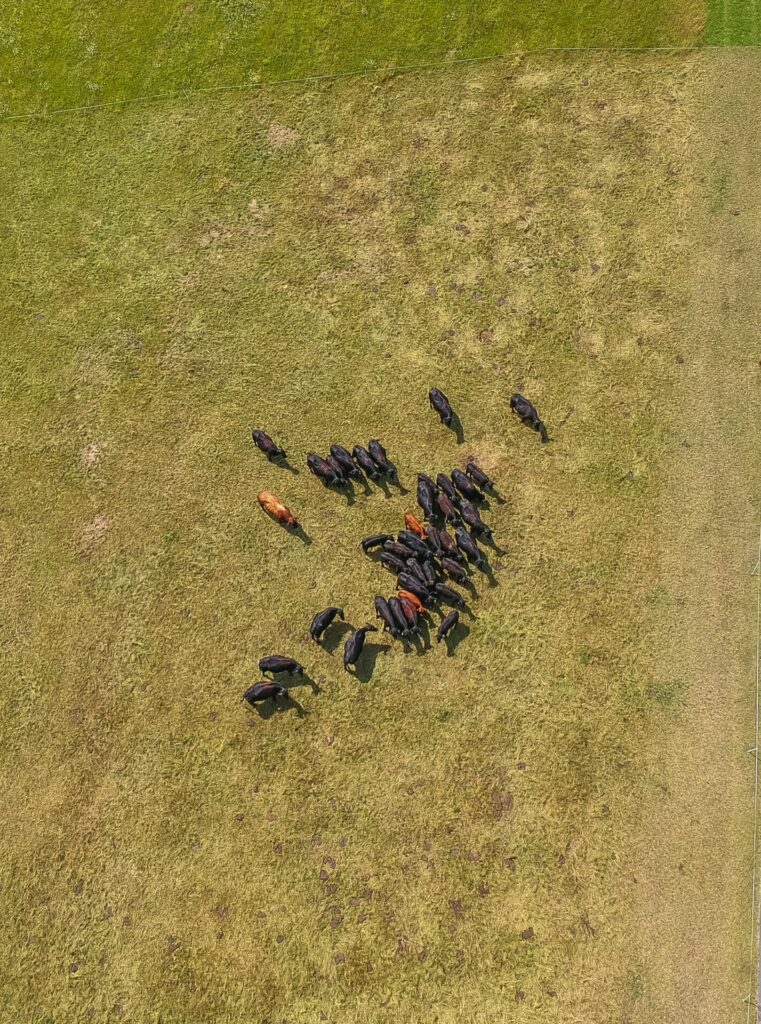 Livestock and Infrastructure 
Finally, our drone data analytics come in handy for use cases beyond crop management. Indeed, we can deploy custom deep learning models and computer vision technology to provide producers with a 360-degree view of their land, from infrastructure to livestock. This includes:
Foraging Conditions: A flyover can show ranchers the pastures with the best grazing conditions. With multiple flyovers, our analysts can help you map efficient grazing moves throughout the year to maintain pasture and forage quality
Livestock Inventory: Drone data can also help you count your animals and spot newborn animals, relieving much of the stress during calving season. Thermal sensing can detect animal stress, directing ranchers to herds with the highest needs.
Infrastructure Assessments: Discover fence damage, roof problems and road degradation before they lead to further losses.
Grove and Forest Assessments: Flyovers can quickly count trees, spot diseased and damaged trees, assess canopy cover, and estimate tree age.
"Utilizing drone imagery for livestock monitoring and inventory is a cost effective way to increase accuracy and scope of your management activities while decreasing stress and injury potential of your livestock," adds Weigel.