How Agriculture Intelligence Technology Facilitates Geospatial Intelligence
Extracting value from aerial data using agriculture intelligence technologies is integral to reaping the benefits of drones in this space. Consider all of the data you collect in a single drone mission. By relying on agriculture intelligence using drones, farmers can have their finger on the pulse of crop fertility, automating data collection and receiving powerful insights to better inform growing and harvest practices. 
Unfortunately, being able to capture data more frequently, cost effectively, and accurately has been limited in agriculture. If you don't have a background in imaging or software development, even the simplest imagery post-processing tasks can be time consuming and difficult. And you have a farm to run!
This process has never been easier with Aerial Vantage's Accelerate drone geospatial intelligence platform, powered by advanced analytics. We take care of everything starting with executing missions, then efficiently processing, analyzing, storing and presenting the drone data using artificial intelligence and machine learning for valuable insights that benefit your agricultural processes.
Let's dive into how you can facilitate agriculture intelligence with intelligent drone software solutions.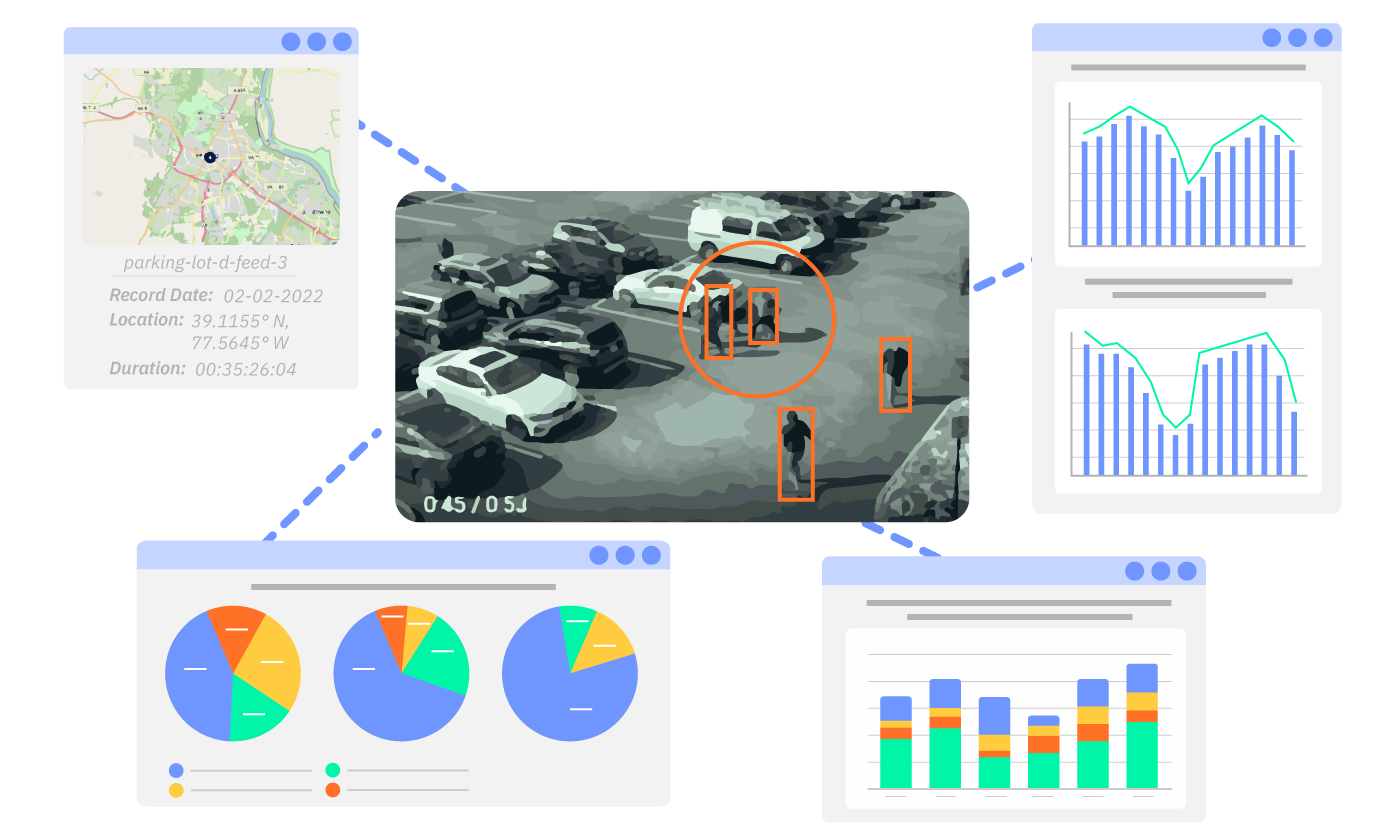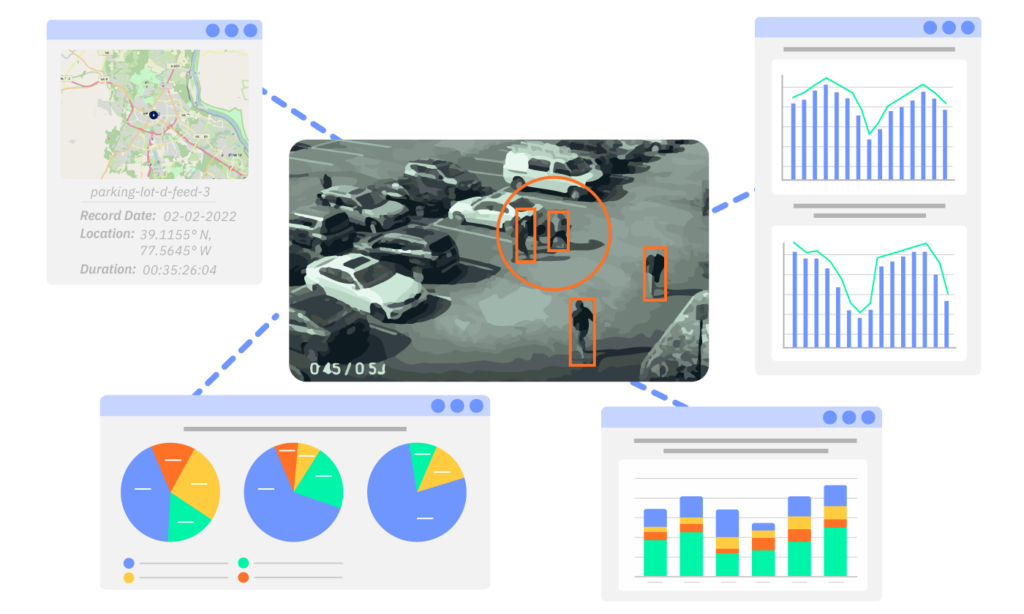 1. Cutting-Edge Data Analytics
Agricultural drones are bringing an age of big data to farming, and farmers can make informed choices where their farms, plants, and animals are concerned. While some are concerned that they are replacing human laborers from agriculture, this could not be further from the truth. Drones have reduced the time it takes to gather data by improving accuracy and precision, allowing farm managers and agronomists to utilize their labor in more efficient ways
Overall, drones are being paired up with agricultural management software and apps, proving to be the better option to reduce a farm's overhead. Our Accelerate software platform wields robust drone artificial intelligence solutions for processing and storing data from drone operations. 
Our expertise in using artificial intelligence and machine learning allows us to turn captured data into immediate value for your agricultural organization, such as implementing a computer vision algorithm that consistently provides insights. This is achieved with Accelerate in 3 steps:
Collecting Imagery Data: Platform captures disparate image data.
Deep Learning Models: Custom tuning to fit your agricultural needs.
Delivering Actionable Insights: Analyses, data products, and dashboards provide timely information to make the best decisions.
Through a strategic partnership with Mosaic Data Science, a recognized industry leader in custom machine learning & artificial intelligence services, we consistently bring our customers cutting-edge insights from drone missions. 
Aerial Vantage is a disruptive company in the agriculture space, accelerating the process of extracting and analyzing value from imagery data with the efficiency we get from flying unmanned drones.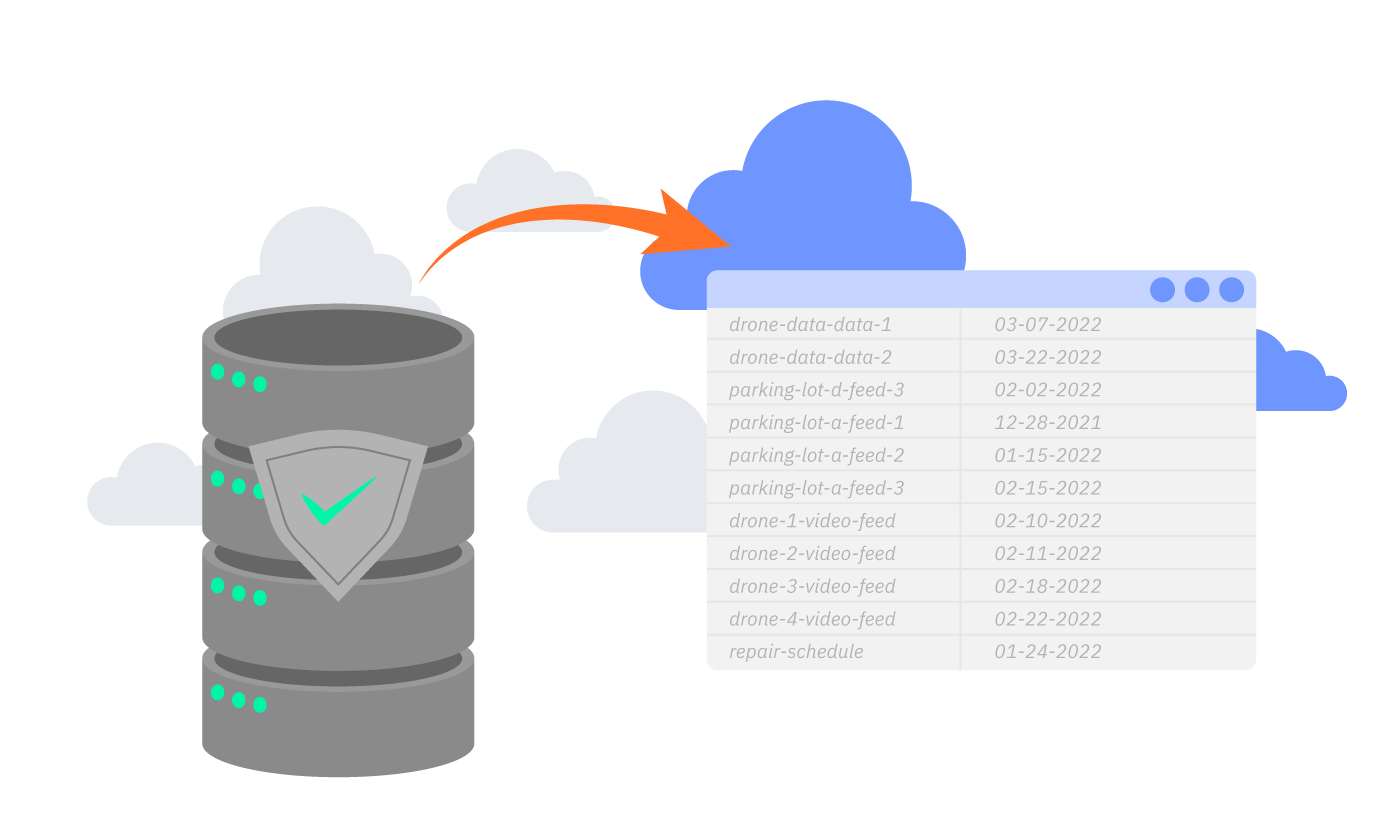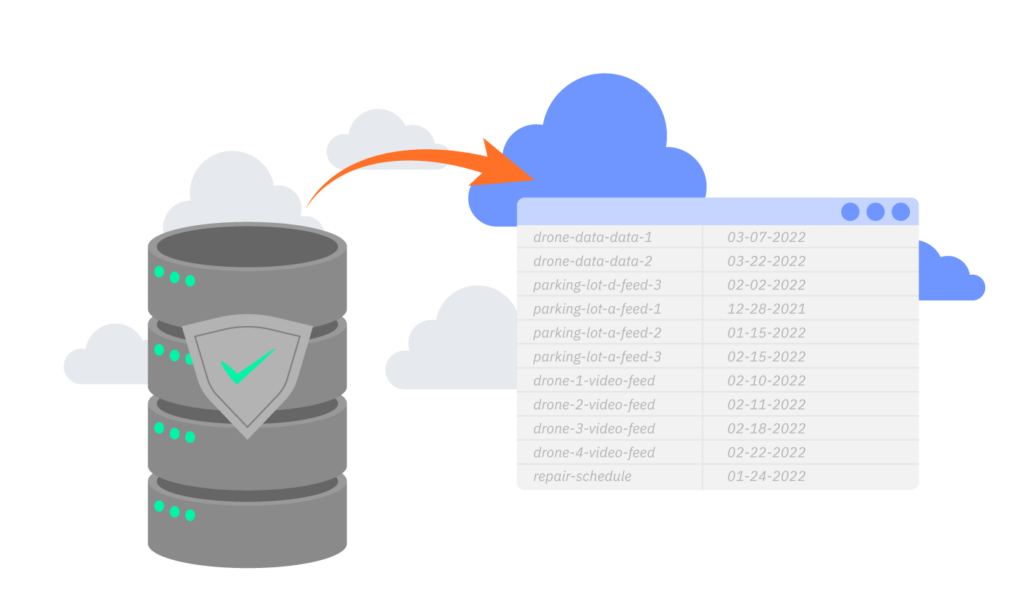 Over-storing data in massive data centers can be expensive and has substantial climate impact, as they absorb large amounts of energy with a heavy carbon footprint. Agriculturalists value climate friendly processes and must be efficient with cutting costs to keep their organization running smoothly. 
A core mission of Aerial Vantage is to become more efficient in how we store this data. If your organization is only saving what is needed to make decisions, you are simplifying geospatial intelligence and mitigating carbon footprints. 
Accelerate performs the heavy lifting of receiving and processing your agriculture intelligence data from various sensors and moving it through multiple steps to ensure proper storage and analysis. This platform acts as a secure, curated storage system for use in the cloud or on premise, and is essential to extracting value to inform your farming operations.
TL;DR – farmers can rely on our Accelerate software to digest and simplify large amounts of aerial data, only storing information that helps with decision making and planning the next mission.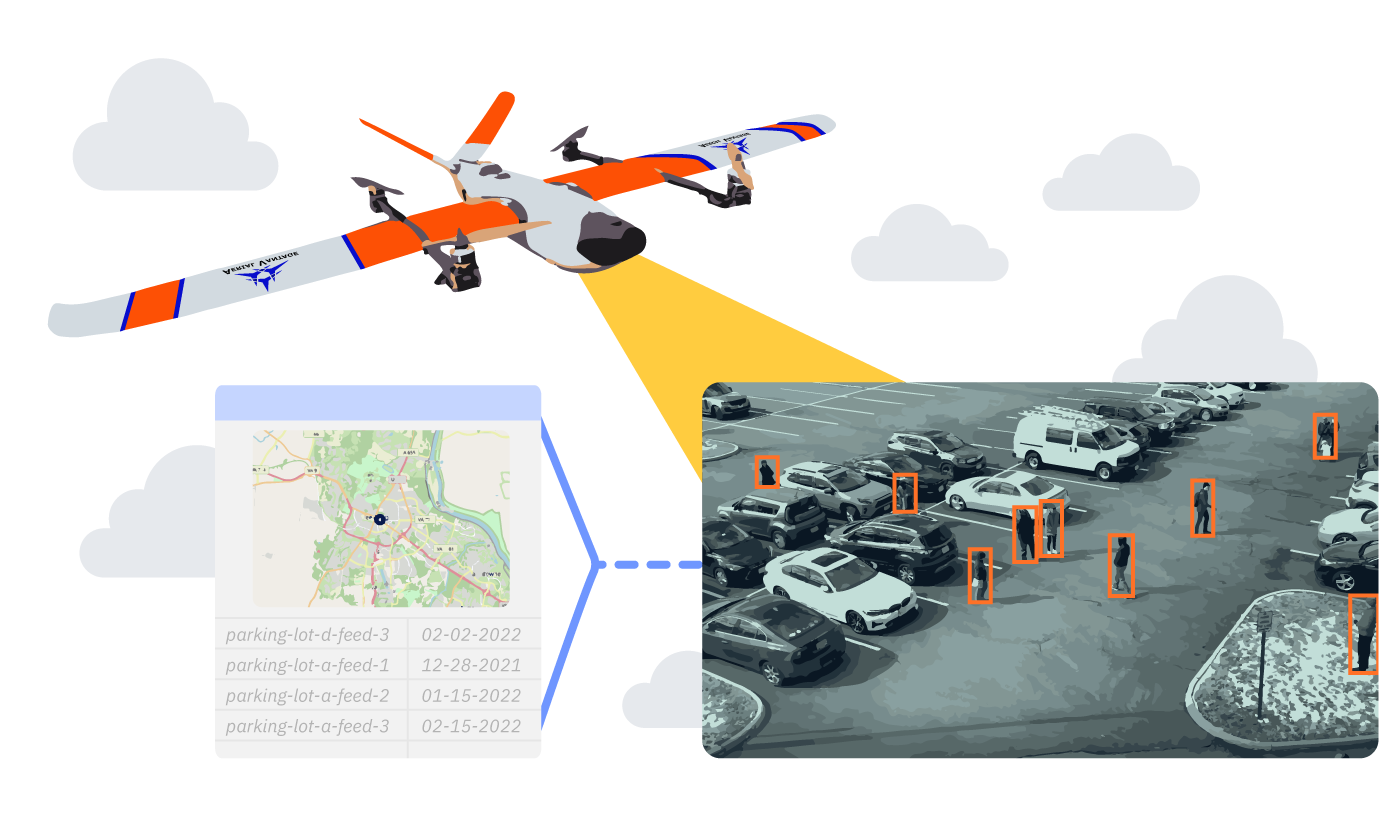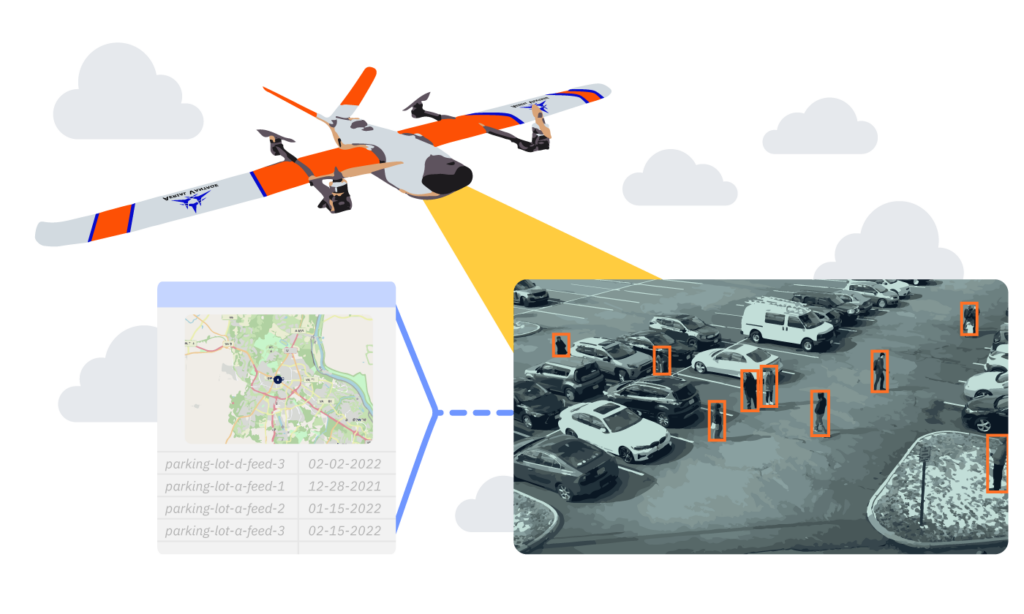 3. High Quality Streaming
Understanding the physical landscape of your agricultural operations is key to proactive management and decision-making. Agriculture intelligence technologies like Accelerate carry the specific processing capabilities required for streaming video and aerial mapping. 
Growers can collect actionable data, processed immediately and disseminated appropriately from a drone mission. They will also be able to create an aerial mapping of fields, so growers can have a bird's eye view and clear understanding of their day-to-day progress and changes. 
Our drone geospatial intelligence software facilitates this process, providing real-time updates and alerts to make your drone mission a success.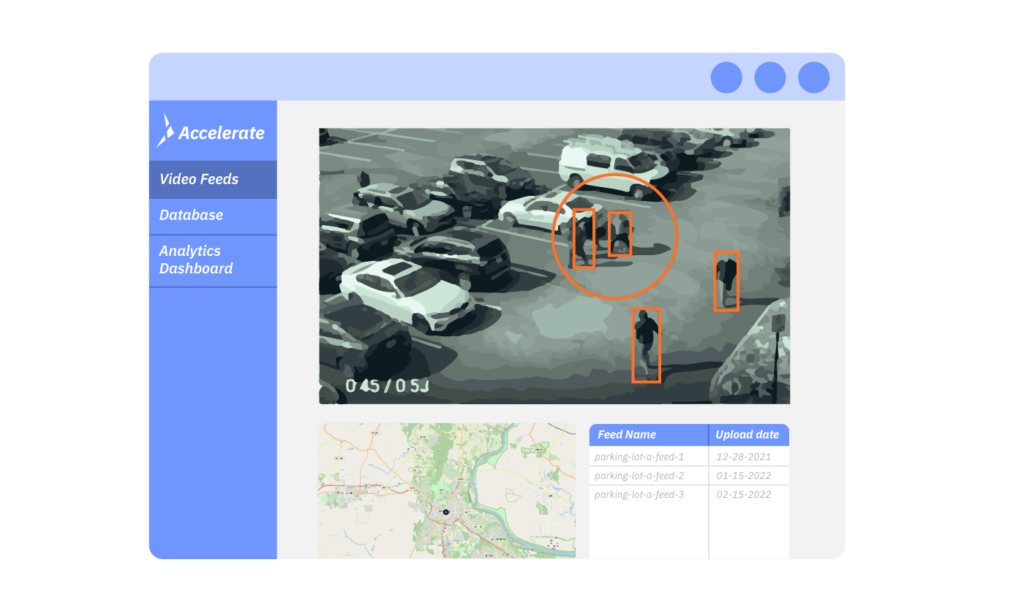 4. User-Friendly Presentation 
Agriculture is not a one-man job. Various key stakeholders such as agricultural research organizations, financial institutions, governmental agriculture departments, private sector farmers, and NGOs & donor organizations also form an integral part of the agricultural industry. These entities provide funding and offer needed support for regulatory guidelines and operations. 
Growers need to ensure stakeholders have a level of transparency into day-to-day operations. When it comes time to talk numbers, it is important that they are presenting their agricultural drone and other data accurately and in a user-friendly manner. That's where Accelerate comes in- showcase the value acquired from your field and drone missions in an easy and interactive way. 
We understand that different stakeholders require different presentations of the analyses from drone-acquired data. Accelerate facilitates the presentation of data in a clear and organized way that makes it easy for others to interpret. We package your aerial data in a way that allows your presentation tool of choice to be deployed.
Accelerate Your Drone Data With Agriculture Intelligence Technologies
Farmers and agriculturalists can benefit from drone missions that point to possible problems with what is growing and what is grazing on their land, allowing them to get ahead while saving significantly on costs and losses.
Aerial Vantage's Accelerate agriculture intelligence technologies can aid in crop and livestock management, helping identify the current health state of your crop and pinpoint the activity of your livestock. Knowing the answer to such questions can make the difference between a strong harvest season and a weak one. 
If you're interested in learning more about how our advanced drone analytics and software capabilities can benefit your agricultural operations, get in touch today.